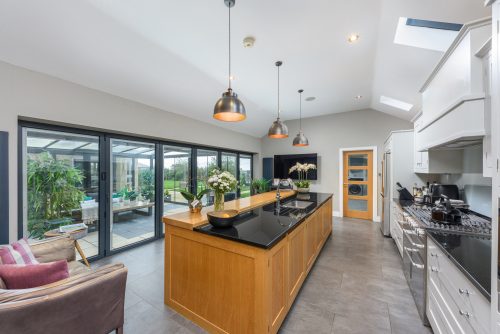 It's the time of year where we're getting into the festive spirit by starting our Christmas shopping, putting up our Christmas decorations up and doing fun festive activities.  Thinking about moving house is possibly something you're now considering for the New Year, however, it may actually be the perfect time to get your home ready to market.
In the run up to Christmas, the number of properties coming onto the market slows with many buyers wishing to wait until January, however, what many people don't know is that Boxing Day is actually the busiest day of the year for people looking for their next home on websites and portals.
On Boxing Day 2022, Sanderson Young listed 27 new properties onto the market, with 41% of these going under offer within 30 days and Rightmove saw their busiest ever year on Boxing Day with property searches being up 46% on 2021!
Although it is only the beginning of November, if you're thinking of getting your home listed for Boxing Day it is important to get the ball rolling by arranging a free valuation, having your photography taken before the Christmas decorations go up and getting all your paperwork in place so that you are ready to go.  We will then launch your property on Boxing Day, ready to pick up any enquiries when we return to the office on the 27th December!
To book your free market appraisal, contact one of our team on 0191 2130033 or email contact@sandersonyoung.co.uk.