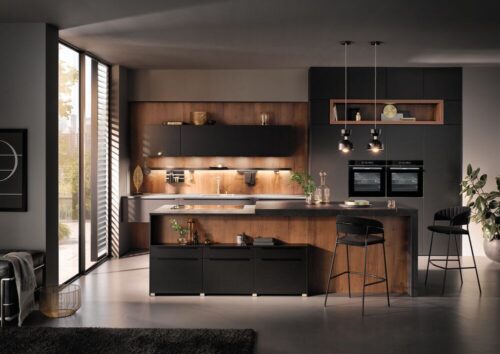 Callerton Kitchens and Interiors have been creating beautiful bespoke kitchens for 40 years and this thriving business have an incredible team of designers, installation teams and onsite support, many of whom have been with the company for decades. And if their workforce is loyal, so is the clientele – all thanks to the exquisite and meticulous artisanal British craftsmanship.
Their signature design led concepts and diverse selection of innovative ideas, combined with the demand for affordable luxury and style, has led them to become a leader in producing incredible kitchens to suit an array of wants and needs. Callerton Kitchens' in-house design team start by listening to everything you want and may need from your kitchen space, they don't just design kitchens – it's a lifestyle.
The result is beautiful design and quality that lasts. Not only do Callerton Kitchens offer an abundance of concepts there is also a virtually endless range of bespoke cabinetry, high specification materials, styles, and finishes, and the Callerton Kitchens client is able to enjoy the luxury of almost infinite choice in ultimate style and all within a budget that works for many.
Visit Unit 4C, Airport Ind. Est, Kingston Park, Newcastle, NE3 2EF
Contact 0191 2860514
Email sales@callerton.co.uk
Follow @callertonfurniture