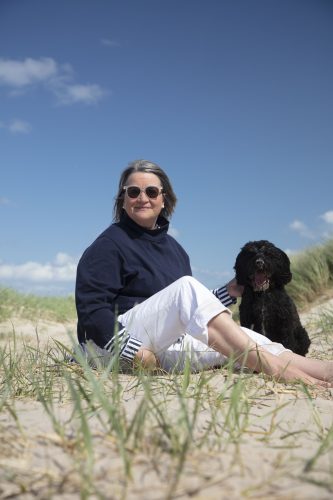 Each day I carry out residential valuations across Northumberland, I truly believe I have the best job in the North East! Covering the length and breadth of Northumberland, including the stunning heritage coastline and Tyne Valley, allows me access to some of the most special homes and locations in the county. Despite being Northumbrian born and bred, I am still in absolute awe of the beautiful coast and countryside we call home.
Whether I am driving across the causeway to Holy Island, dropping down into Bamburgh and Low Newton villages with their magnificent castles, or meandering through the beautiful Tyne riverside locations of Corbridge and Wylam, I experience breathtaking views and big skies on a daily basis. The properties I appraise are all wonderfully unique, and the clients I have the pleasure of meeting all share my love of the North East. I feel extremely passionate that this is conveyed to the future buyers of these homes through our agency.
The market and demand for homes in Northumberland remains high, with multiple viewings and offers on many properties. There is still a great deal of activity for coastal second homes and commercial holiday lets and I believe that will continue throughout 2023, with hotspots such as Bamburgh, Beadnell, Craster, Alnmouth and Warkworth becoming highly sought after.
The mindset of many buyers, post Covid lockdowns, is still to find the rural idyll with space, land and privacy, resulting in good levels of interest on our country houses and farmhouses or equestrian properties. I am also seeing an increased appetite for self-sufficient Passive houses and renewable energy solutions.
Buyers are registering with Sanderson Young on a daily basis to be kept informed of new properties coming to the market in Northumberland and with our active social media channels, we are able to immediately access our future buyers via Instagram, Facebook and TikTok, as well as via the more conventional websites and mailing lists.
I would be delighted to assist you should you be considering a move throughout Northumberland, where I would be happy to provide initial pricing advice and the most appropriate marketing strategy for your home. Please feel free to contact me directly at penny.wright@sandersonyoung.co.uk or via our Alnwick office on 01665 600 170.