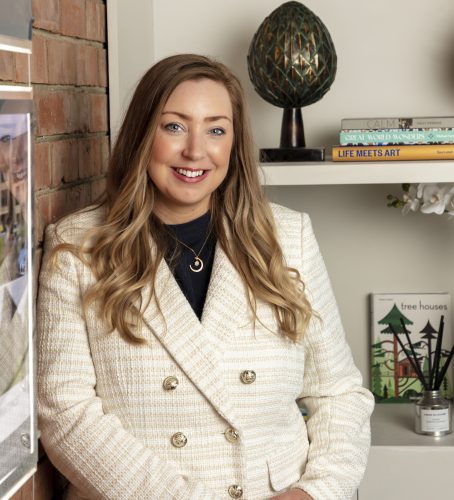 As we enter a more unpredictable property market following two years of significant inflation in asking prices and buyer demand post-lockdown, more buyers are assessing their needs much more rigorously. The appeal to "future-proof" their home with lower energy costs, less maintenance and refurbishment has resulted in many selecting a new build home as their preferred option.
So, what are the benefits of buying new?
Everything in the property is fresh, bright, clean and a blank canvas ready for you to make a home. They enable you to inject your own style and personality, rather than live with someone else's choices.
New Homes are built to the latest environmental standards, and can be up to 6 times more energy efficient than second hand homes. The benefits to the environment are significant, with around 60% less CO2 emissions generated by new buildings. Additionally, this upgraded energy efficiency can positively impact your pocket, with latest figures showing a reduction in average annual utility bills by more than £500.
New homes are ready to move into as soon as the transaction completes, allowing purchasers greater flexibility and no waiting for owners to move out or find somewhere suitable. This removes the upper chain to your purchase, enabling you to have greater certainty that the sale will not fall through and you can work to appropriate timescales.
All new build homes available through Sanderson Young come with an insurance-backed 10 year structural warranty, which gives homeowners peace of mind and no additional unexpected costs for renovations or repairs.
New Homes are built in line with current safety standards, relating to every aspect of construction – whether that be its structure, insulation, wiring and fire safety. This means new homeowners can enjoy their new home stress-free.
New developments offer a great opportunity to be part of a new community. As most purchasers all move in around the same time, everyone is in the same position and new friendships are often made. This community effect can then, in turn, also result in improvements to local amenities including schools, shops and leisure facilities.
At Sanderson Young we aim to curate a selection of high quality, unique developments throughout the region, advising our developer clients from the earliest planning stages of a scheme with layouts, house types, design and specifications so that we ensure what is being built is exactly what our clients want. Details are important to us, as they are to the developers we forge relationships with.
As such, we are proud to showcase some upcoming developments we have been working on for quite some time and what we believe constitutes some of the best new build residential property in the region.
Our New Homes Hub, positioned on Gosforth High Street, is the best place to start your search for a new home. Visit our friendly team who can talk to you about what a new home can offer you, as well as showcasing our current developments available or coming soon to the North East.
Amy Brice MRICS
Regional Residential Surveyor