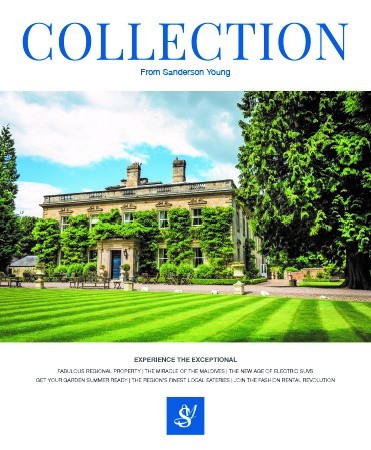 We are delighted to announce the release of our late Spring/Summer 2023 edition of the Collection Magazine. With a fresh and modern new look, our magazine is expertly curated and highly considered, offering you, the reader, a look into a portal of some of the best North East property and so much more.
Our Collection Magazine is a bi-annual magazine delivered to 15,000 selected homes and businesses in the NE. It is packed full of interesting and exciting features including property, interiors, fashion, health and motoring, and of course local businesses, news and events.
We always welcome input from our readers and advertisers, so if you have a business, story or local event that you think would make interesting reading then please get in touch and tell us about it. If you are looking to promote your business in the NE postcodes then our Collection Magazine offers an excellent platform, so please contact us and we can talk you through our excellent advertising packages for the next edition.
Collection is available to pick-up free, throughout the North East and directly from our Gosforth Office; pop in today for your free copy. If you would prefer to read the magazine online please follow the link Collection Spring Summer 2023 from Sanderson Young  – Issuu
Happy Reading!