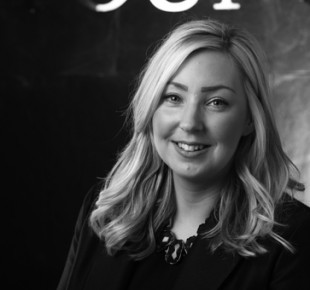 Watching the scenes emerging from St. James' Park last October, with Sam Fender's impromptu appearance at the ground to celebrate the long awaited formal takeover of Newcastle United, it was impossible to believe what was to be achieved. To witness the last game of the season at SJP was simply breathtaking and fills every Newcastle supporter (Ant and Dec included!) with tremendous joy and, most importantly, hope for the season to come.
The success and determination of Eddie Howe's unwavering squad has no doubt filtered through the region's economy, where we are seeing fantastic signs of further investment and regeneration into Newcastle. The first major piece of the regeneration puzzle is undoubtedly the Pilgrim Quarter development, which is set to house HMRC in a slick, architecturally astounding office destination which will, in turn, provide first class retail opportunities to further revive the city centre.
With it will come much needed city centre housing, where over the past few years the majority of new build offering within NE1 has been focussed around the student market, causing pent up demand in the owner occupier market.
The past two years post-lockdown have been undoubtedly challenging for the housebuilding sector, with interruptions to planning permissions, rising material and labour costs and delays in manufacture causing a bottleneck where we have felt frustrated at the lack of progress on schemes throughout the region. However, we are viewing the next 12 months with significant positivity, much like how we are viewing the fortunes of our football club.
I am proud to be advising our developer clients on over £110Million worth of residential property across 23 development sites across the north east. We have faced uncertainty and challenges, however we are starting to see the development cogs turning to bring these much needed housing schemes out of the ground. Building on the success and investment in NUFC, we are full of optimism that 2022/23 will be a fantastic season for us all.
For further information, contact amy.brice@sandersonyoung.co.uk