Whether you're looking for a builder, a solicitor or a landscape gardener, our Service Directory will help you find a quality supplier within the North East.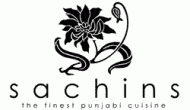 Sachins
Forth Banks, Newcastle upon Tyne, NE1 3SG
t:

0191 2619035 / 0191 2324660
The finest Punjabi cuisine
Sachins Restaurant offers the discerning diner a unique opportunity to sample the very finest Punjabi foods in a fresh and exciting environment.
Not only will you experience the art of eating 'punjabi style' but you can also enjoy the relaxed informality of the manager and his staff, whose expert knowledge will have you picking, dipping and experimenting without inhibition, on your first and subsequent visits.
Sign up to our service directory
If you would like your company to appear in the Directory please contact Sue Tomlin in our Media Department on 0191 213 2533 or email sue.tomlin@sandersonyoung.co.uk
Sign up now